Milly & Annie



We are so relieved to have found someone we can trust to take wonderful care of our pets when we are not able to. Nancy's service has truly been above and beyond our expectations and we feel fortunate to have her care for our pets. She is very caring and accommodating. Our pets are always relaxed and happy upon our return after they have been cared for by Nancy.
Thank you so much!"


Ami

When you recently came to visit us, I really enjoyed watching Ami's excitement of being with you again. If anyone is looking for a responsible and caring pet sitter, I think they would be fortunate to have somebody like you taking care of their animal. Thank you again for giving our puppy a wonderful start in his life.

- Jay Gainsboro
Mabel
I have known Nancy as a neighbor for about 10 years. She has always owned dogs and always had at least one of them in the car with her when I would pass her by. We both had weimeraners at the same time and would compare notes/stories. I think we became friendly because of our shared love for dogs.
I was very excited when Nancy started her own business. We lost our first dog in 2008 and got a new puppy last spring. It has been so great for us to have Nancy for walking and pet sitting Mabel. Mabel cannot walk by Nancy's house without crying because she wants to play. And sometimes we do just go and play for an hour. I am always impressed with Nancy's patience and compassion for the dogs. She is always anxious to show off a new friend and can give a good history on each dog. She loves each and every dog for who they are and their personalities.
Her services always exceed expectations. For example she went to the vet in Hudson to pick up ID special diet for Mabel when she had diarrhea during her last stay. Nancy often brings Mabel home bathed if she get s too dirty playing in the yard. I wish we had Nancy when we owned our first dog. We would have saved a lot of money on boarding and wouldn't have worried about the dog being alone in a pen. I highly recommend Nancy for pet sitting. Your animals will be taken well care of be lucky to have her as a friend.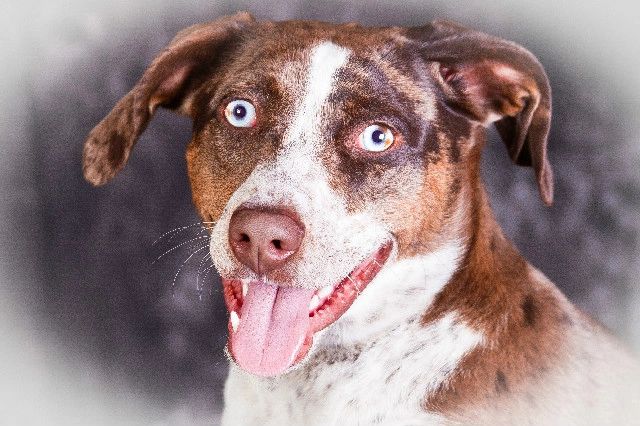 Floppi


Nancy Hicks is a wonderful caregiver to pets, young and old, large or small. Simply watch the
level of attention and love she willingly shares with your pet.
She is very cognizant of the individual needs of each pet, from medication schedules to feeding
time frames. She always makes certain to leave a small note telling you what the day held for
your pet.
The superior level of care that Nancy offers is what puts you, the owner, at ease in knowing that
your loved family member is being well cared for in your absence.
I am happy to offer this testimonial on her behalf.
- Linda J. Poldoian
Rudy
We feel very fortunate to have found Nancy to take care of our Rudy. A true animal lover that we know will take care of Rudy as if he was her own. Nancy has been absolutely reliable and always makes her self available. She always leaves a detailed report on her time with Rudy. We would not leave Rudy with anyone else


- Lisa & Alfredo





Shane
Nancy cares daily for our dog, Shane, who waits excitedly at the door until she arrives. Their walks are the highlight of his day and his gratitude is clearly evident in his affection towards her. He has become more settled from their time together and is at perfect weight for his size. We receive daily notes about his health, activity, and disposition which we find very helpful. Nancy is always reachable for emergencies and is quick to call if something seems awry in any way.
Nancy also cares for our cats, Ace and Kobe, when we are on vacation. It is so comforting knowing our animals are in good care when we are not here to care for them ourselves. We are extremely grateful for Nancy's proactive, responsible, and gentle work with our pets because it allows us the luxury to relax when we are supposed to be relaxing and the ability to focus on work when we are supposed to be working.
I am very pleased to offer high recommendation for Nancy's pet care services.
- Sylvia Sepulveda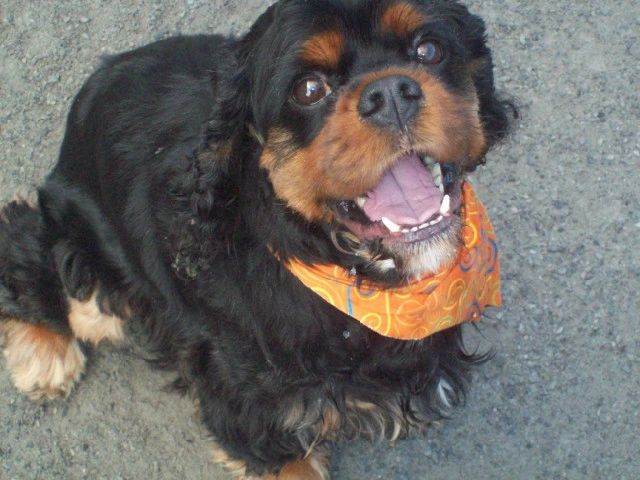 Tuck
Nancy has been walking our dog Tuck for many months now. She is extremely reliable and flexible to our needs. She leaves us notes with daily reports about her visits with Tuck and always adds in if she notices anything out of the ordinary. Nancy has also watched Tuck several times when we are away. She comes to pick him up and drop him off when we ask and always does everything we ask and more. We are so happy to have found her and now we feel better knowing that Tuck has very good company each day and when we are out of town!
- Mel